With TeamViewer app for smartphones (iPhone, iPad, Android phone and tablets), you can remotely control your computer for free from anywhere, anytime!
With TeamViewer app installed on your computer and the smartphones, you can easily provide technical support to colleagues, friends and family members when they have computer problems.
You can also use this app to access your own home computer to edit documents or use any particular software while you are on the road. (You need to obviously password protect it.)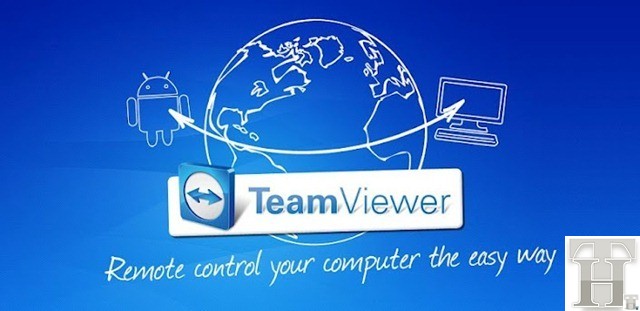 Other Features of TeamViewer in general are as follows:
TeamViewer works for Windows, Mac and Linux.
Conveniently control remote computers using the multi-touch gestures: left click, right click, drag & drop, scroll wheel, zoom on your phone or tablet.
Complete keyboard control including special keys such as Ctrl, Alt, Windows.
TeamViewer claims to meet highest level of security standards.
Effortlessly access computers behind firewalls and proxy servers.
Automatic quality adjustment.
Remotely reboot the computer.
Overview of friends and computers that are online – via the integrated computer list.
Is available for iPhone, iPad, Android phone and tablets for FREE.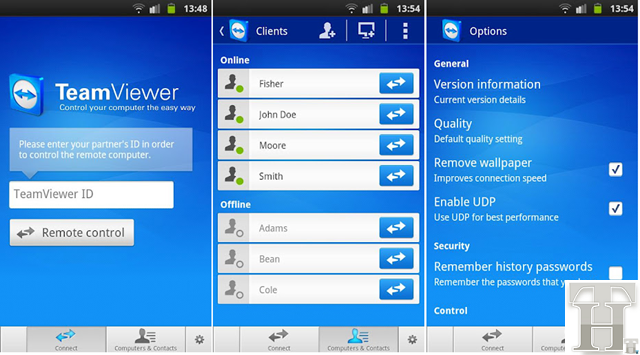 Download the app using the following links for your corresponding devices:
This app comes in very handy when you are in a meeting or something and realize that you forgot to bring an important file for the meeting. With TeamViewer you can either email it to you or access your home computer from anywhere as if you are virtually there near your computer. Though, you will have to have TeamViewer installed on your home computer too.
If you want to be able to wake up or reboot your home computer remotely, you should set it up with extra security.
Check it out, I am sure you are going to like it. Let me know how you plan on using it. Have you been in a situation that you wanted to access your home computer from outside? What did you do to get access at that time?