Slices for Twitter : A gorgeous and feature rich Twitter experience
Slices for Twitter is a new Twitter app with a gorgeous design, tons of features, speed and responsiveness.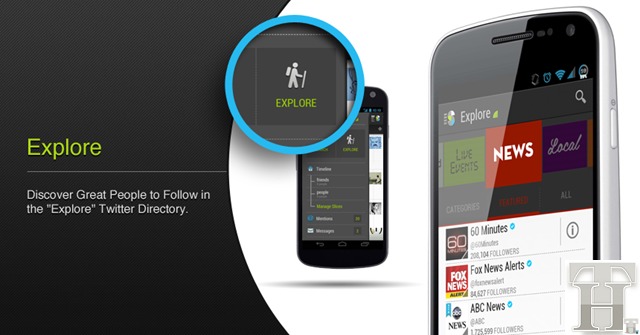 Slices lets you browse a Twitter directory by category, easily follow live events, slice your timeline into manageable streams, bookmark favorite accounts, and synchronize with a web experience (available soon).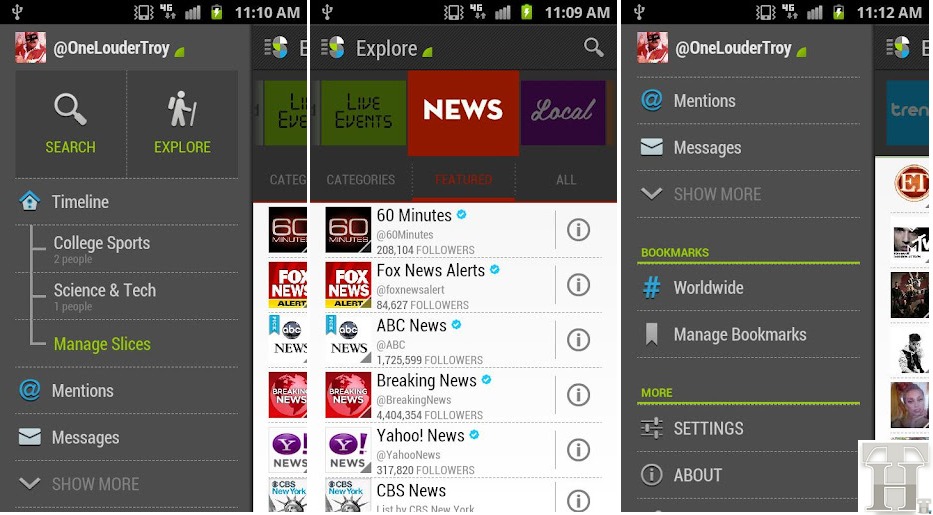 In short, Slices is a completely new way to experience Twitter.  Slices cleverly improves on Twitter frustrations.  Some of them are mentioned below:
Finding New People : Slice gives you the real Explore directory of all of Twitter. With 21 searchable categories, finding people and lists to follow is astonishingly easy and fun.
Live Events : Only Slices has Live Event streams, finally making it easy to follow live events on Twitter. Each stream displays a feed of tweets from the "right" people.
Timeline Slicer : Another exclusive feature, the Timeline Slicer helps you organize your timeline into "Slices". These are mini-feeds that you define, so that you can read what you want, when you want it.
Bookmarks : With Slice, you can bookmark favorite Twitter accounts or lists for easy access.
Mobile-to-Web : Slices lives on your iPhone, Android phone AND the Slices.me website.  All your actions are automatically synchronized. No struggle to find where you left off, or notifications of messages/mentions that you have already seen.
Ability to add unlimited # of Twitter accounts and post to Facebook etc.
Hide unwanted tweets without un-following
Smart Filters – Filter your timeline with one tap to show only tweets with photos or videos
For complete details, please go to http://slices.me and watch this video to learn more:
Slices app is available for Android, iPhone and soon it will be available online too at slices.me.