Did you check out TED for Android yet?
TED brings talks from the world's most fascinating people, technology geniuses, business gurus and other educational masters.  TEDTalks videos and audios are among the most sophisticated and amazingly superior content on the web.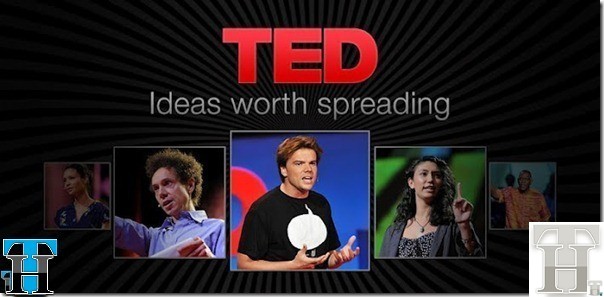 Now you can find these more than 1200 TED talks on your Android phone and tablet too.  With this app for Android you can check out recent, popular and new TED talk videos.  Archives is a good place to search for old talks.  Just use the inbuilt search feature to find specific talks by title or the author.
Click on the 'Radio' or 'Listen' button on the top right corner to listen (no video) to a random talk.  Try it out.  If you have been a TED fan, you would be happy to take it with you on your Android devices.
App Screenshots:
Are you a fan of TED talks?  Would you like to share one of your favorite TED talks?  Let us know in the comments on the page.
[button link="https://play.google.com/store/apps/details?id=com.ted.android" style="large blue rounded" target="_blank"] Download TED from Google Play[/button]