UberConference reinvents Conference Calling – Makes it easy to host and attend conference calls for FREE
UberConference is new audio conferencing service that makes it really simple to host and join conference calls.  UberConference kind of reinvented this most necessary business need and builds a visual companion for Conference calling.  Visual companion offers clues like who is speaking, where the noise is coming from and who all are on the call.  There is no need to enter a PIN as well.
It is FREE for up to 5 callers maximum but this limit can be increased to 17 callers by fulfilling some easy tasks.

No special software or hardware is required to start using the service.  It works with any landline or mobile phone.  To schedule calls and use other visual features, you must log in from any internet enabled device such as computer, iPad or any other smart phone.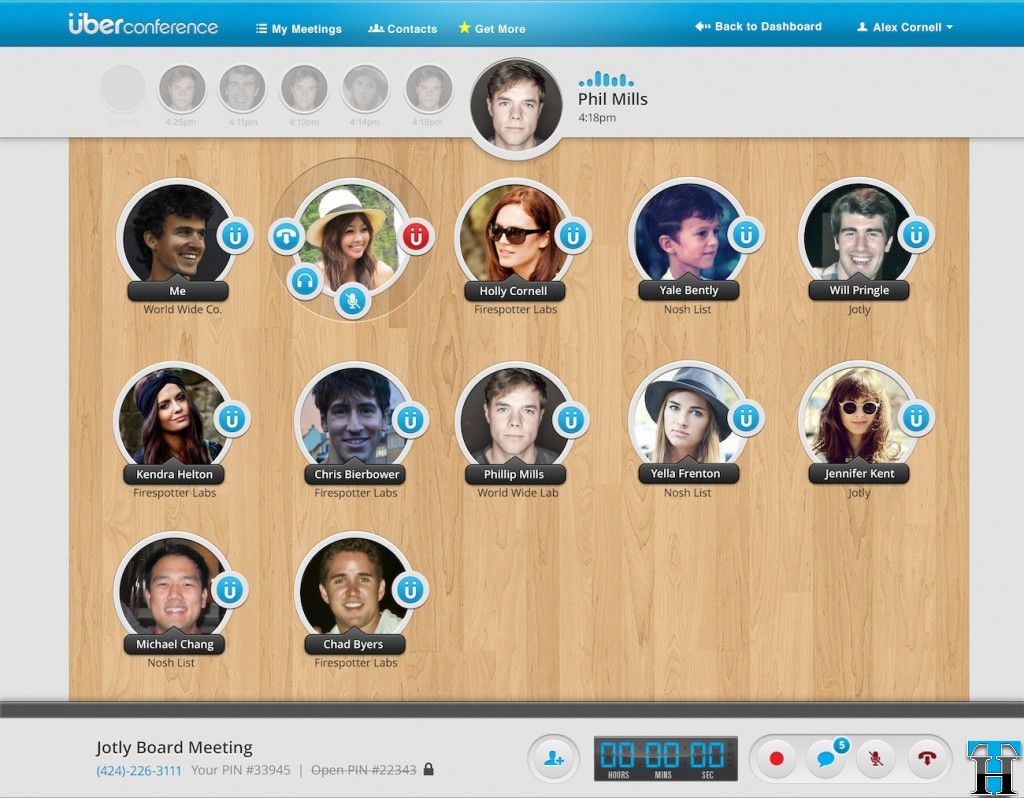 Below is a short demo video highlighting all the features of UberConference:
UberConference is available in US only but anyone around the world can call into conferences.  To get started, sign-up for an account at UberConference.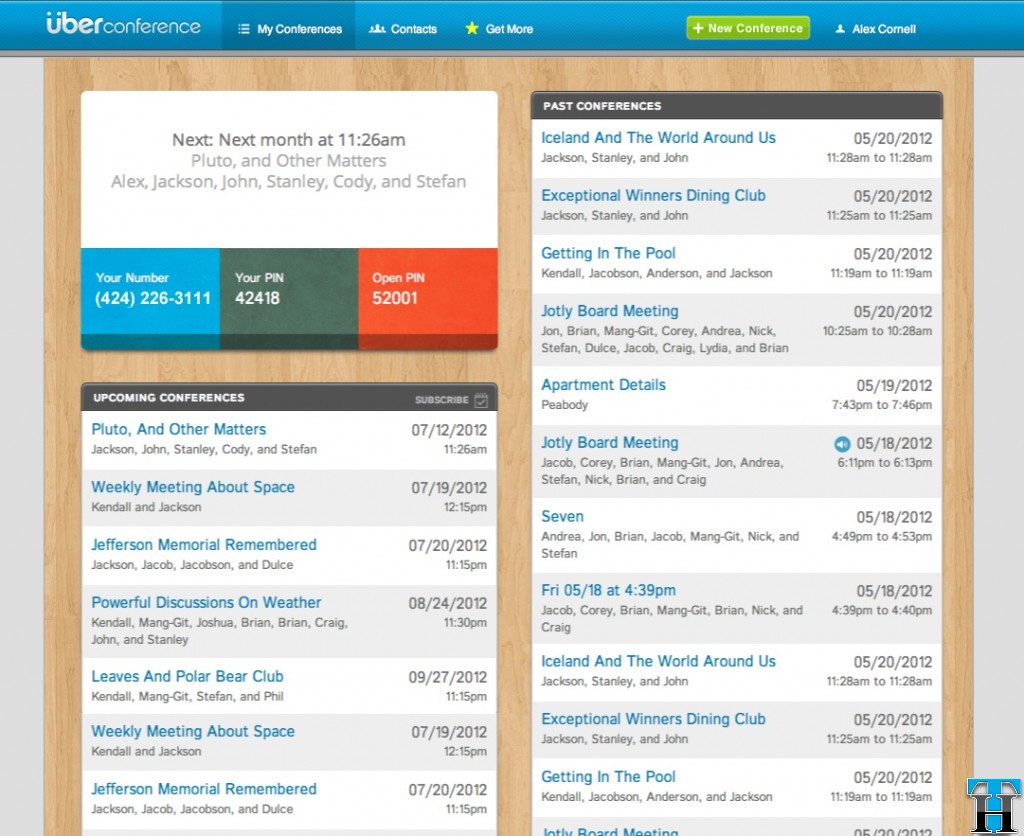 Like I mentioned earlier, UberConference adds a Visual Companion to your conference calls.  The benefit of visual companion and smart contact integration is to automatically authenticate callers based on your contact information. See the people in the conference and who is speaking from any computer. Click to control calls with features like mute, earmuff, record, and more.  There is no more guessing and no more noise.  Just pure Conference calls…
UberConference also connects with Twitter, Facebook, Google+ to give you a complete picture of who is on the call and for contact integration.  Evernote connection makes it easy to save meeting minutes and other details in your Evernote notebook.
Try it out and let me know if you have any other favorite conference calling service you use.