There are so many file sharing services out there.  However only few of them stand out with unique features and clean user interface.  Today in this article, I would like to review the 7 most popular file sharing Android apps.  These services differentiate themselves from the crowd by offering clean interface, wide availability and security features.  Let's have a brief looks at each of them.
Use the link or scan the QR code to install the app on your android phone or tablet.
7 Most Popular File Sharing Android Apps:
1. Box:
Box is the No.1 cross platform app for any file sharing needs.  With 5GB free, Box makes it easy to access and edit your files, share content and stay connected with your team from anywhere on any device.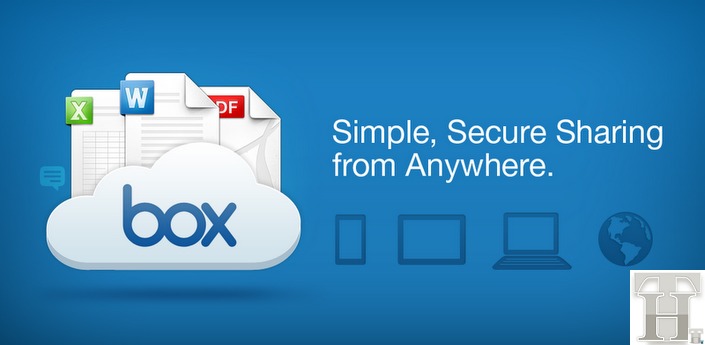 Since Box is available on other platforms as well, it comes in really handy to get access to the same file everywhere.  For example, Create a file on your desktop, with Box Sync on your desktop it become available on your Box account that you can access and edit on your Android devices.  How cool???
Box for Android lets you:
Promotion: If you happen to own a LG phone, you would actually be greeted with a 50GB space in your account as soon as you login from your LG device.  Some other Android manufacturers also offered similar promotions.  So it is very likely that you have more than 5GB space in your Box account.  Read more about it here…
Download Box for Android from Google Play
2. Dropbox
Dropbox is another very similar service that lets you bring all your photos, videos and docs anywhere by offering 2GB+ of FREE online space.   The space increases as you do more activities with the app and online like completing the tutorial, installing Dropbox sync desktop app and getting your friend join Dropbox etc.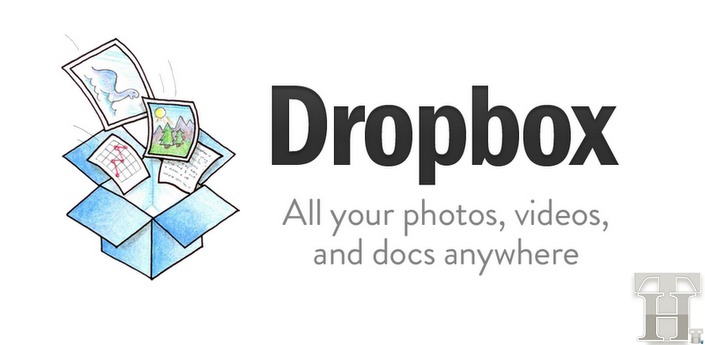 For every friend who joins Dropbox using your invite link, you will get 500MB bonus space.

Download Dropbox from Google Play
3. Google Drive
Google Drive (or Google Docs) is a new/modified service offering from Google.  With Google Drive you get 5GB of online space.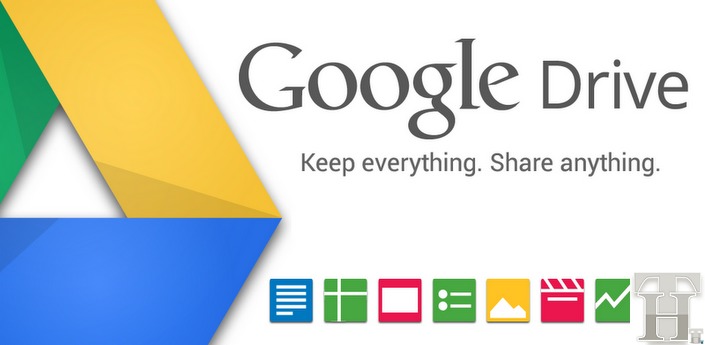 Check out Google Drive Demo here on YouTube.
Download Google Drive from Google Play
4. Minus
Minus is yet another cool service that gives you up to 50GB of FREE online space to share your files with friends and colleagues.  Create an account on Minus to start.  Minus is the Universal Free file sharing platform that is available for almost every electronic device out there like Windows, Mac, iPhone/iPod Touch, Android and the web.
Minus Key features are:
Check out Minus Demo Video on YouTube here:
Download Minus from Google Play
5. SkyDrive
SkyDrive is the place to store your files so you can access them from almost any device. With SkyDrive for Android, you can now easily access and share files on the go. You can also upload photos or videos from your phone to SkyDrive.

Read complete details about SkyDrive on Techacker here.
Download SkyDrive from Google Play
6. SugarSync
Similar to other services SugarSync also offers 5GB of free online space and enables you to access and backup files.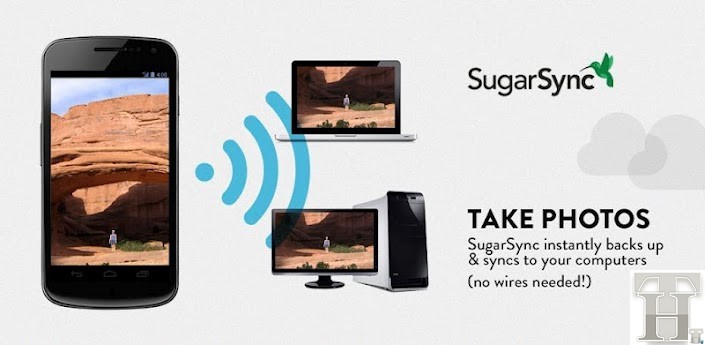 Using this app, you can:
Download SugarSync from Google Play
7. Bonus App: SanDisk Memory Zone
Why I called it a Bonus App is because this is your Memory Zone where you can manage most of your cloud whether it is Google Drive, Box, Dropbox, SkyDrive, SugarSync and even Facebook and Picasa as well.
SanDisk Memory Zone puts you in complete control.  Control, manage and backup your local and cloud memory from one app.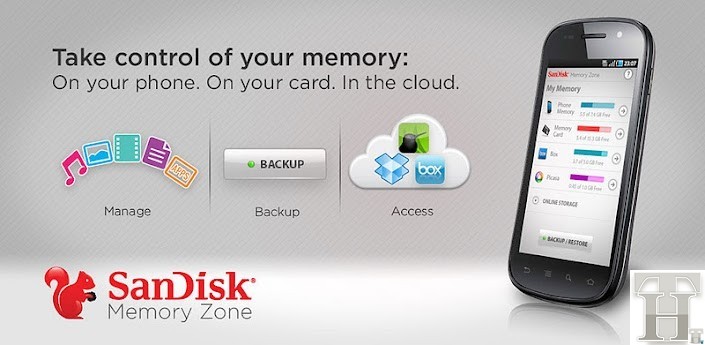 This is one must have app for your Android device.  It just sits in the background and keeps all your cloud services accessible from within one app.
Download SanDisk Memory Zone from Google Play

As you can see there is no lack of services providing you enough online space for all your digital assets for FREE.  You need to just learn to keep everything in sync and not fill every online space with same content.  So it's up to you how you manage these services.
I would recommend using one service like SkyDrive for Photo backup, Google Drive and Box for Documents backup and say SugarSync for video backup.
You can also use Google Music offering space to keep over 20,000 songs in your library.  With Google Music app on your Android devices you can listen to all your songs everywhere you have that device available.  Google+ at the same time automatically backs-up all your camera photos instantly from your Android devices to "Instant Upload" album in your account.  These uploaded pictures are private to you, you may share them later with your friend though directly within Google+.
Don't hesitate to try any of the above mentioned 7 Most Popular File Sharing Android apps and see which one works out the best for you.  Do let us know which one you prefer to use though.  Also I would invite you to share your favorite app with me here on Techacker so that I can feature you in the next article.
(Image Credit: Google Play)
Disclaimer: The links in the post are affiliate links.  When you sign-up for any of the above mentioned services, I will get extra space in my account from these services.