Office Lens Android gives you a perfect scanner
You may have had few instances where you wanted to scan a few pages, but you probably ended up just taking a picture of that document. And that picture didn't turn out too well. Right…
Well, if you frequently need to scan a few things, you would be happy to know that Microsoft offers a great app for Android, called Office Lens Android. The app is available in Google Play Store Office Lens Android today.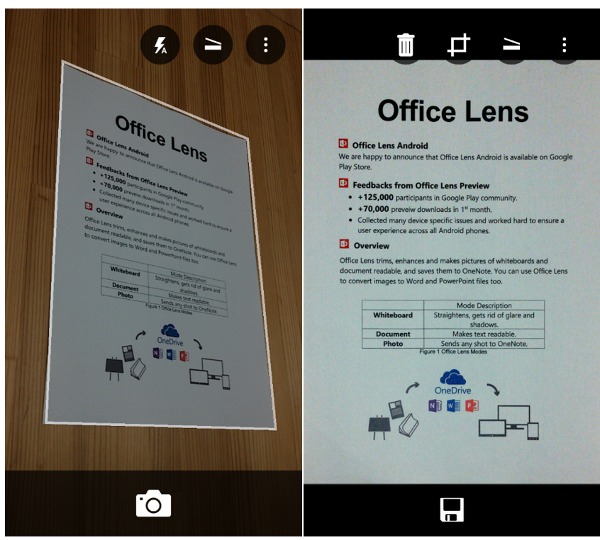 The Office Lens scanner app recognizes the corners of a document, whiteboard, electronic screen or any rectangular media and automatically crops, straightens, enhances and cleans up the image.
Now available free in the Google Play Store as well besides iOS and Windows platform, Office Lens offers the following capabilities and features across all three phone platforms: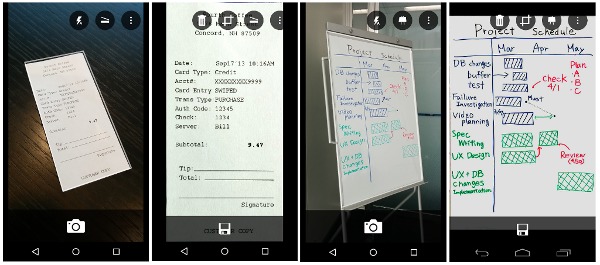 Converts images of paper documents, electronic screens and whiteboard notes into Word documents, PowerPoint presentations and searchable PDF files for easy storage, editing and reformatting.
Enables images to be sent via email, making it easy to share whiteboard notes with work colleagues, submit scanned business expense receipts or ensure family and friends have copies of important paper documents.
Captures business cards and generates contacts, which can be sent to OneNote and added to your phone.
Recognizes the corners of a document and automatically crops, enhances and cleans up the image.
Identifies printed text with optical character recognition (OCR) so that you can search by keyword for the image in OneNote or OneDrive.
Inserts images to OneNote or as DOCX, PPTX or PDF files in OneDrive, providing options to save, export and share the image.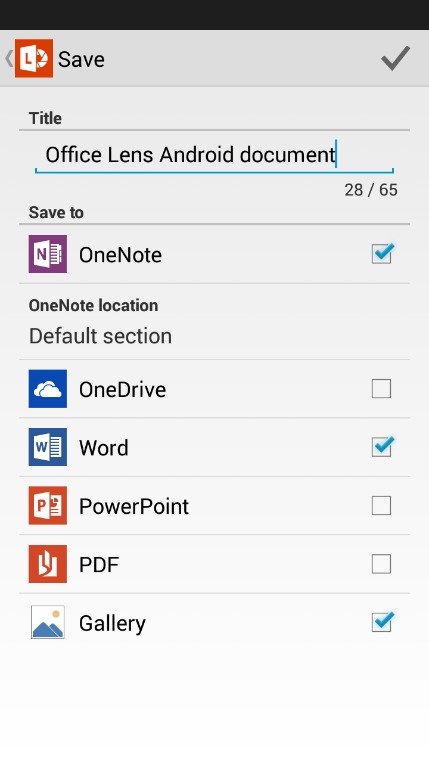 Please download your version of Office Lens today—Android, iPhone orWindows Phone.
via Office Blog