Flipboard for Android now officially available, adds Google+ and Youtube
After months of Beta testing, Flipboard is now available in the Google Play Store as a free download for Android fans worldwide. You'll also find it in the Amazon App Store for the Kindle and the Barnes & Noble Nook App Store.
Today's launch also adds two new major services: Google+ and YouTube.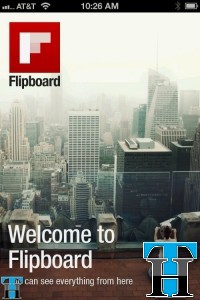 Now you can connect your Google+ account to Flipboard and see all the activity in your Circles in a beautiful magazine format. You can "+1" (Google's version of "like") any post from within Flipboard, or tap the status update to share, comment and reply.
YouTube experience is similarly transformed, as video browsing becomes more like reading a magazine. Flip through your subscriptions, uploads and favorites, or enjoy popular feeds like Most Viewed, Trending Videos and Top Favorites.
So go ahead, check it out and read everything you like in a magazine format with Flipboard. You will like it.
Posted from WordPress for Android