How to share anything on Twitter, not just pictures
There are zillion of Twitter based services to share media (photos and videos etc.) files but very few have come so far in user friendliness as Twileshare.
Twileshare is a new Twitter based file sharing service which in fact does it better than anyone else so far.  You don't even need an account, just sign-in using Twitter.
The service is still in beta, but you can use the service now.  Twileshare offers the following services:
Share images, videos, PDF and DOC files under 20MB using the service.
You get total 1GB space for all your shared files.
Get file stats and know how many times a file was viewed or downloaded.
All document files are viewable at Twileshare in Scribd viewer.  Users don't have to download anything to read.
You can always download a back-up copy of all your files.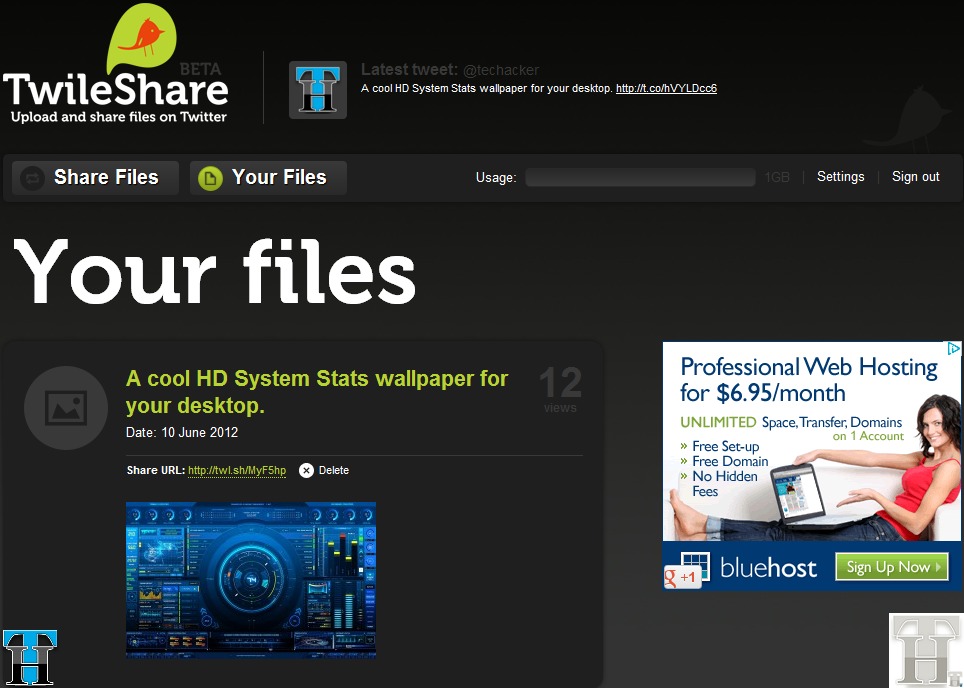 With all the feature set, I am sure Twileshare is a definite contender in Twitter file sharing market.  But the obvious threat is that most of the online portals now allow a file sharing option of their own including Twitter.  So the need of a standalone file sharing service is diminishing everyday.
Anyway, go give it a try and share some files on Twitter.
Let us know in comments how often do you share files on Twitter and what service do you use for that purpose.