Watch Full Length Bollywood movies legally on Youtube & Hulu
There are many ways to get access to the latest Bollywood movies – nearest theater, DVDs from the nearest grocery store and torrent sites (ahem…).  But you should be happy to know that now you can watch full-length Bollywood movies on YouTube, Hulu and other similar sites for free.
YouTube:
On YouTube there is a separate section now to watch high quality (HQ) Bollywood movies.  To access such movies, just visit http://www.youtube.com/movies?p=None&s=None&b=18 or follow Youtube.com > Channels > Movies > Bollywood.  You would see a bunch of Hindi movies which you can watch in High Quality.  Below is a screenshot of some of the movies: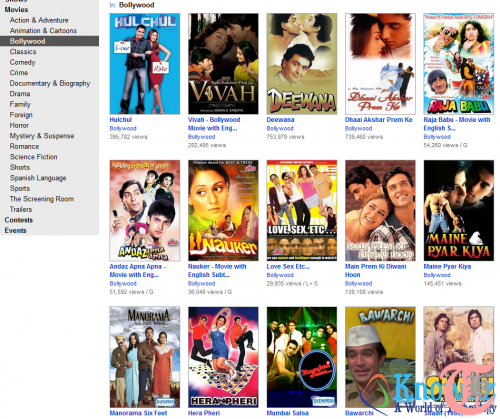 Hulu:
Similarly, Hulu also provides some recent and some not so old Hindi movies.  But there is no direct link to this category.  However, you can search for 'Hindi' or use the link – http://www.hulu.com/search?query=hindi&st=0 You will be able to see some 20-25 Bollywood movies there too.  Here is a screenshot of some of them:

Fancast Xfinity:
With Fancast Xfinity also you can watch full length movies for Free.  The link to these movies is available in the sidebar.  You should be a Comcast subscriber to use the site though.  If you have a comcast.net address, then you probably have access to Fancast.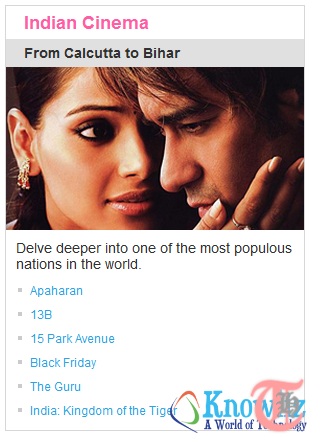 The movies on Fancast are actually available through various portals like Hulu and all.  So ultimately you will be watching an embed from these sites only.  But anyway, you can at least watch them legally online anytime you want.
The movie list can vary time to time and generally there is an end date to the movies available on these sites.  So try to watch them when they are still available.
I am sure over time we can see more movies this way.  If you happen to know some other resources where you currently watch Hindi movies, then let us know in comment section so that everyone gets benefited.  At least we can try to stop some piracy too.
Hope you enjoy watching some of the Bollywood movies on YouTube and Hulu.  If you like this post, then please share it with your friends on Facebook and Twitter etc.  Let them also enjoy.